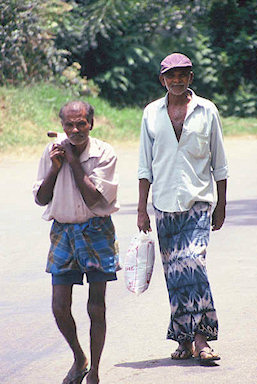 Two locals wearing traditional garments - sarong instead of trousers.
Not even a notch faster! A roadsign in Colombo.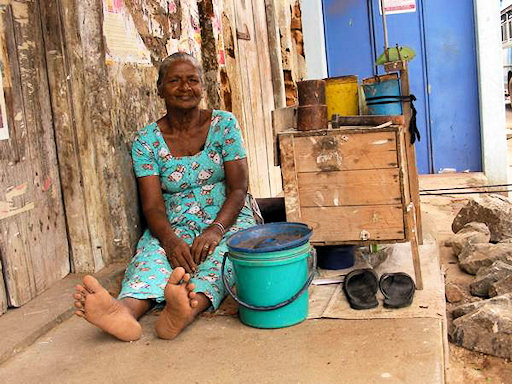 Trading peanuts.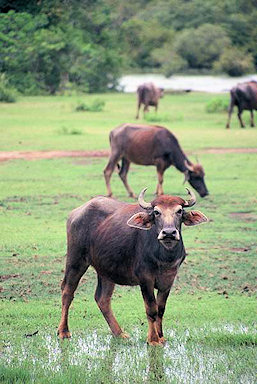 Buffalos near the Bundala Lagoon.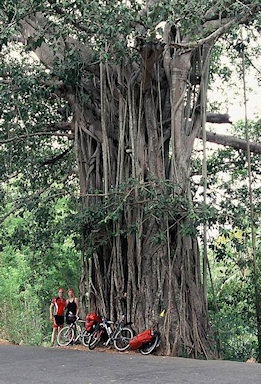 The Sacred Fig - also known as the Bodhi tree - is worshipped in Sri Lanka as the type of tree under which Buddha became enlightened.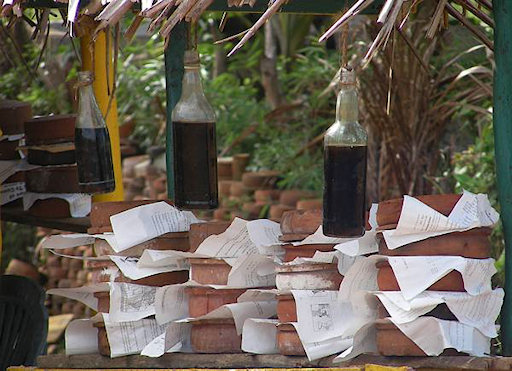 Natural yoghurt is stored in clay bowls, while honey is kept in bottles.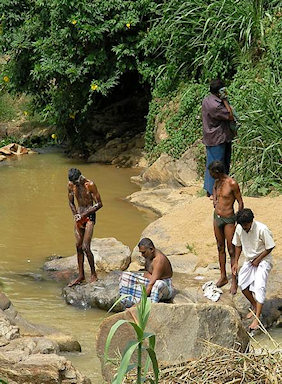 In any river on the way, you can spot locals taking a swim.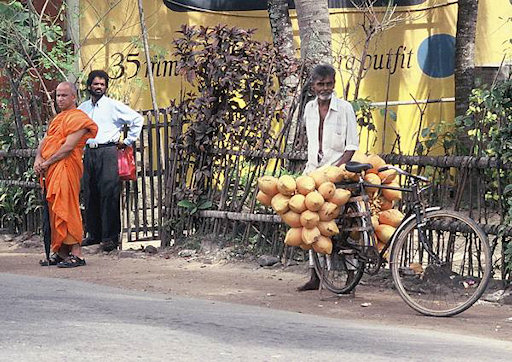 We have panniers attached to our bikes, and natives have coconuts...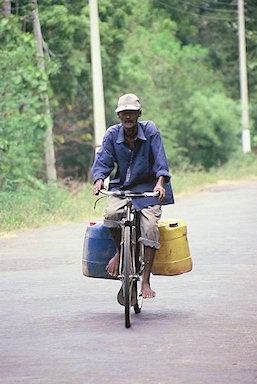 ... or jerry cans.
Riding along the seashore you can always find a place where coconut juice is served.
Crab carefully checking the surroundings of its hole.
Cows at a bus station in Hambandota.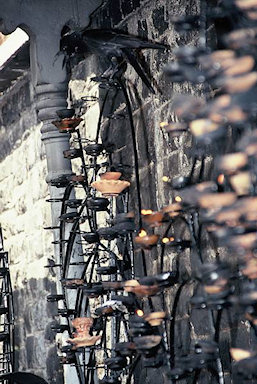 Are oil lamps also lit by ravens for any intention?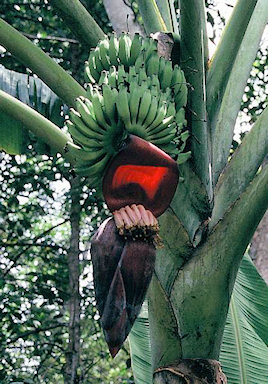 Banana tree flower.
The scariest lion guarding the entrance to one of the temples.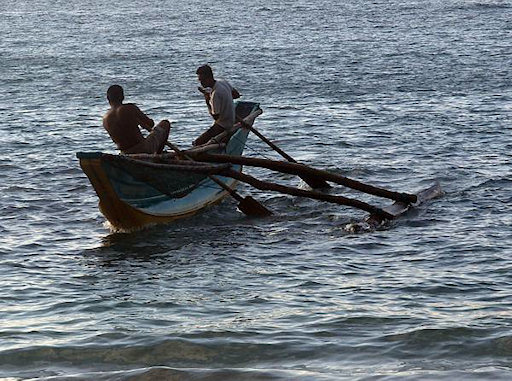 Coming back from the hunt.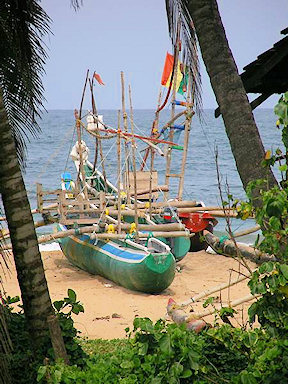 Fishing boats are amazingly colourful.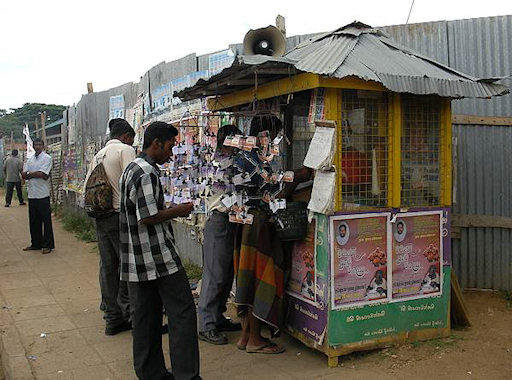 All kind of lotteries are very popular in Sri Lanka.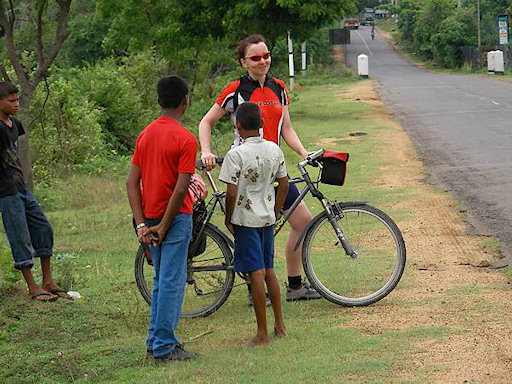 As usual, Lucyna is attracting locals' attention.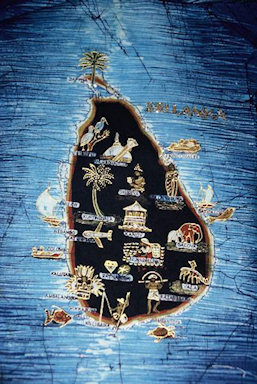 Map of Sri Lanka made of batik fabrics.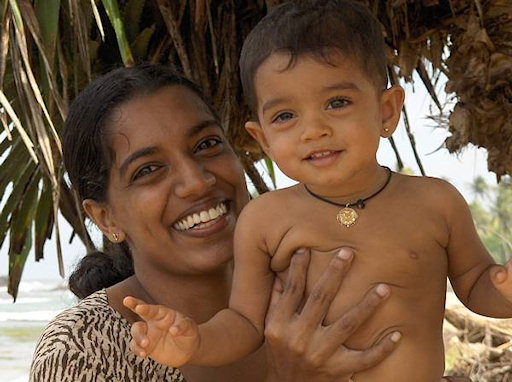 Local ladies are really eye-catching.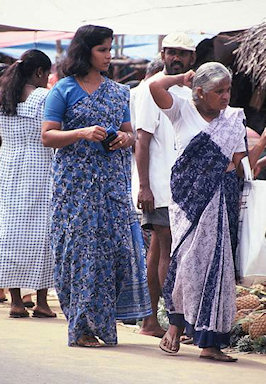 Women wearing traditional sari.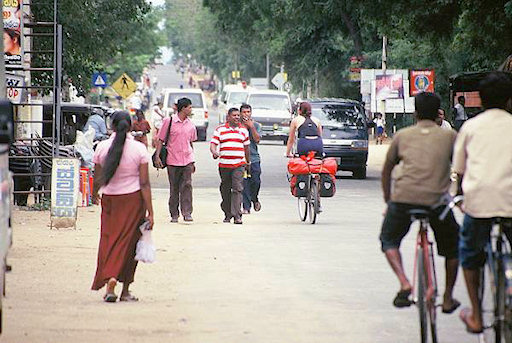 Small town's hustle and bustle.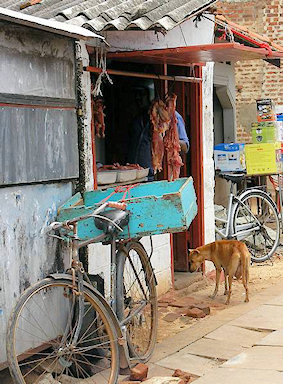 Butcher's shop in Negombo.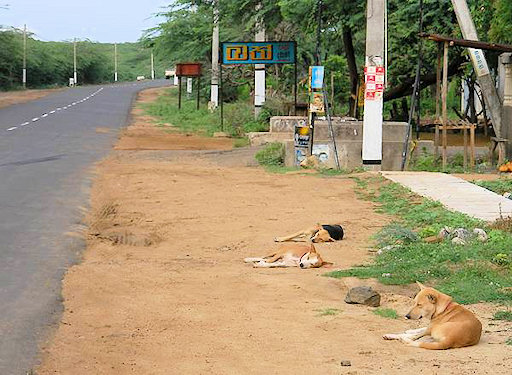 Not much is going on...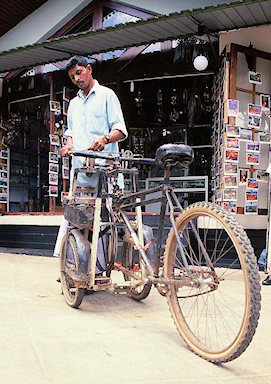 Portable knife-grinding workshop.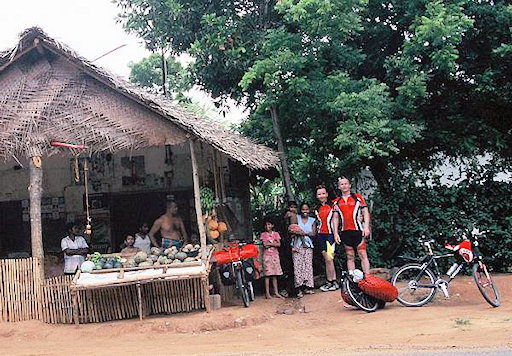 Roadside fruit stall.
The umbrella offers protection from the rain and sun, but also from curious looks.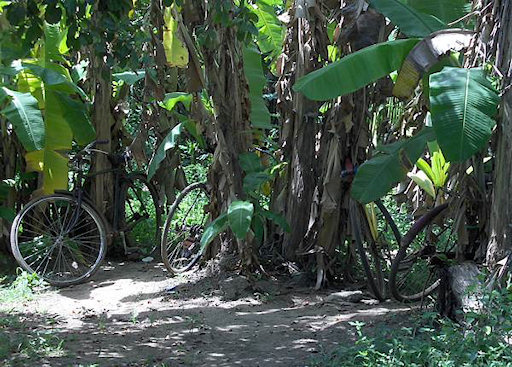 Bike park in a banana grove.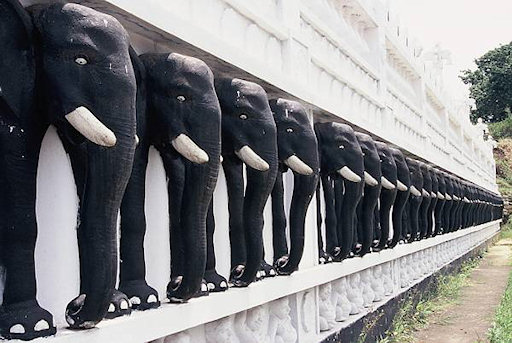 Wall surrounding a temple of Buddha.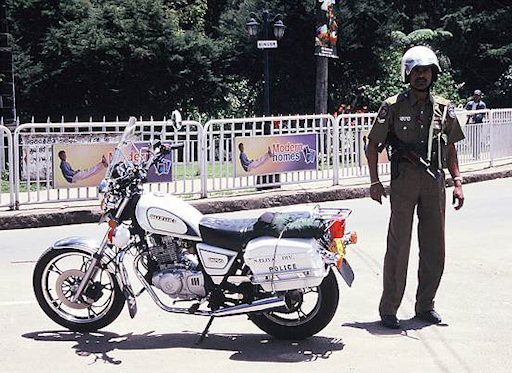 Police officer maintaining law and order in Nuwara Eliya.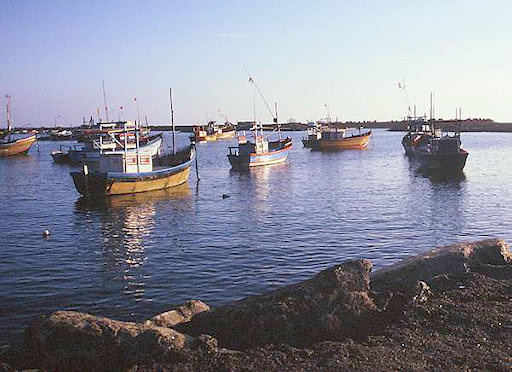 Small fishing harbour near Tangalle.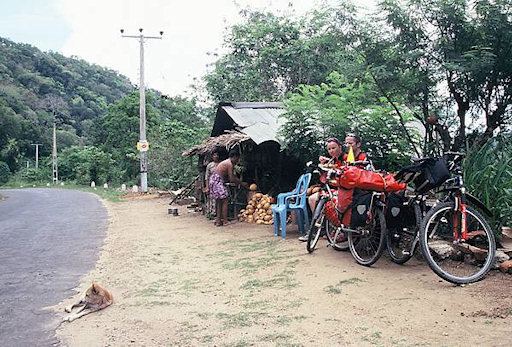 Fruit-break.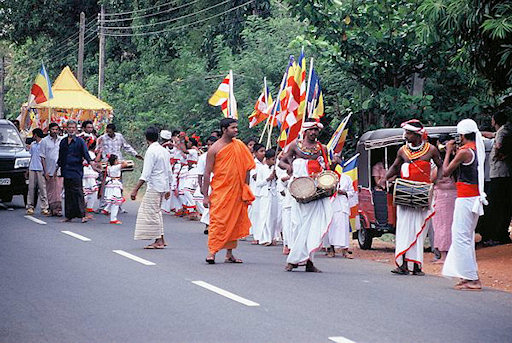 Evening puja procession heading towards a temple in Dambula.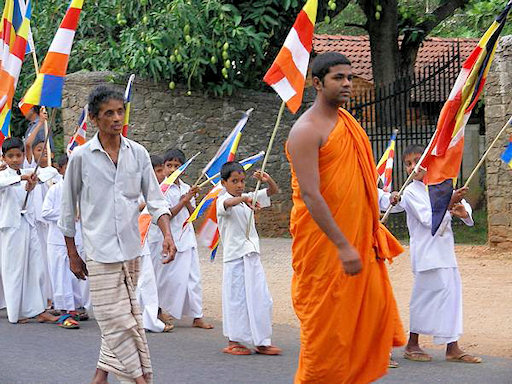 Evening puja procession heading towards a temple in Dambula.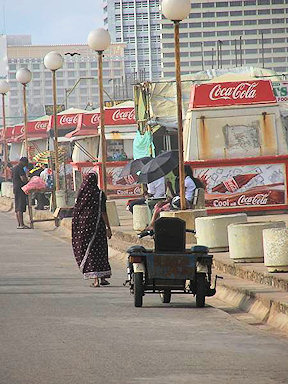 Seaside promenade in Slave Island, Colombo.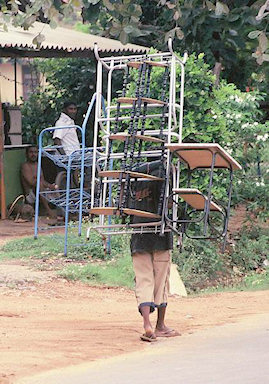 Changing flats?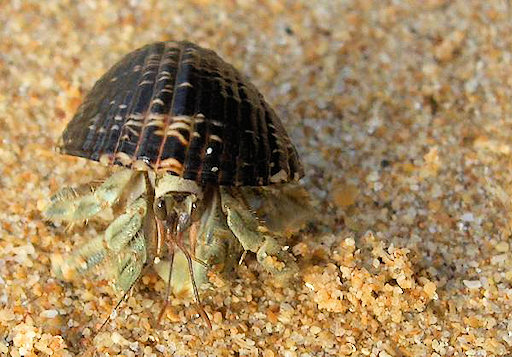 Hermit crab.
We often inspire spontaneous joy in locals.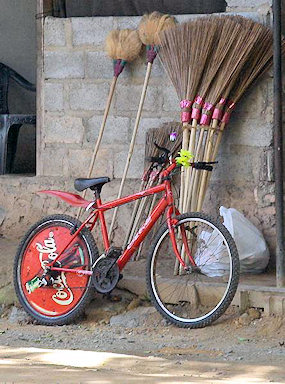 So Coca-Cola manufactures bikes too?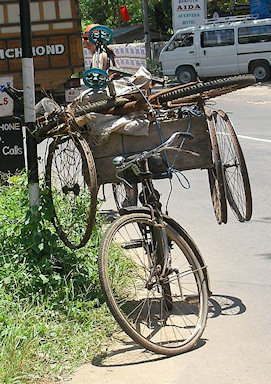 Scrap-bike.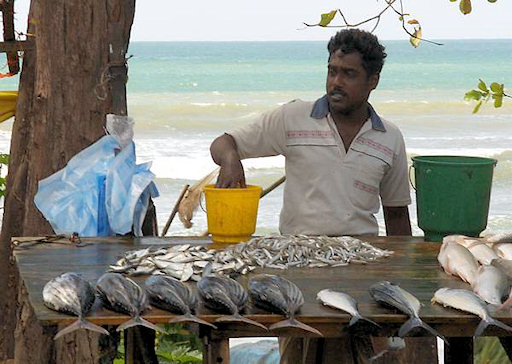 Fresh fish straight from the sea.
Dry river bed near Dambula.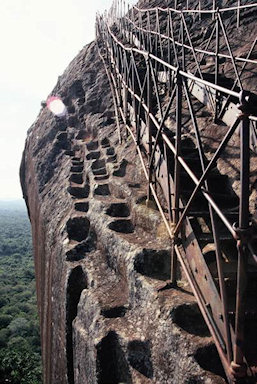 On the left-hand side - original stairs to the summit of Sigiriya. Stairs made for tourists are on the right-hand side.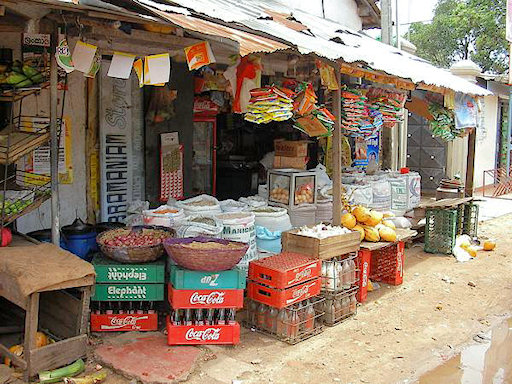 Ordinary roadside store.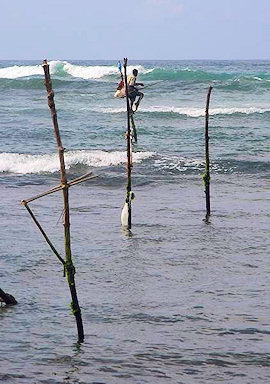 One of Sri Lanka's hallmarks - stilt fisherman. However, this fishing style is only to be found in the Unawatuna region.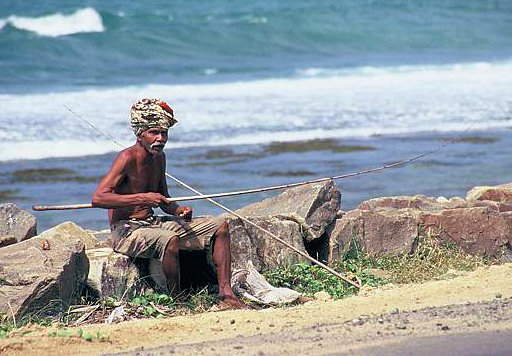 Fisherman after work.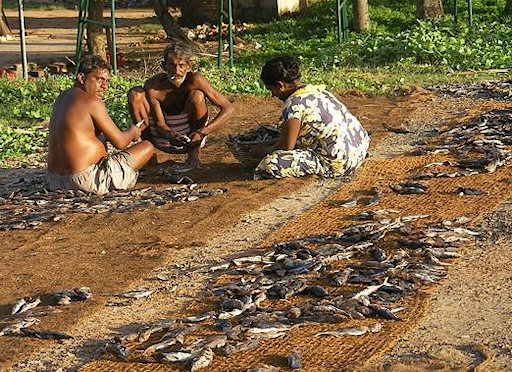 Fish drying.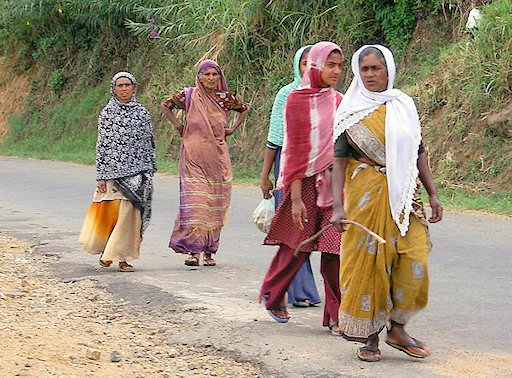 Tamil women on their way back from tea plantations.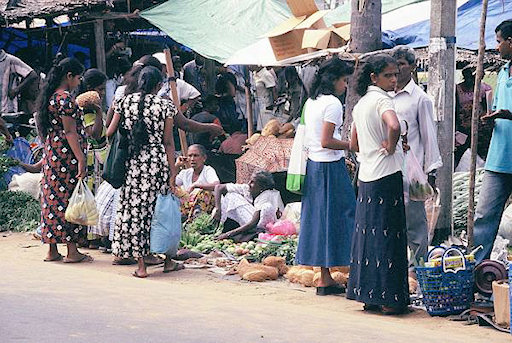 Marketplace.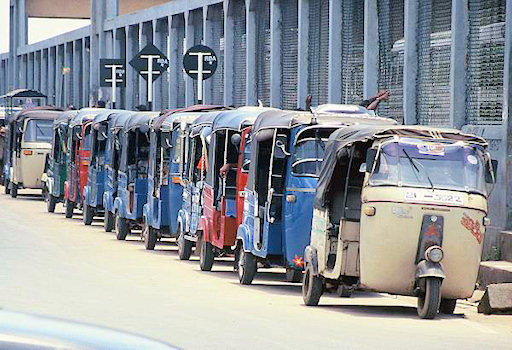 Tuk-tuks.
A street in Colombo.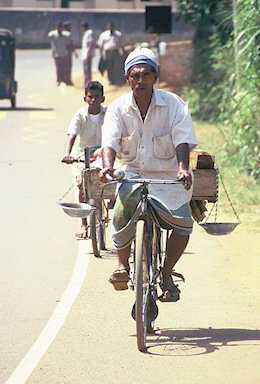 Sri Lankan cyclist considering weighty matters.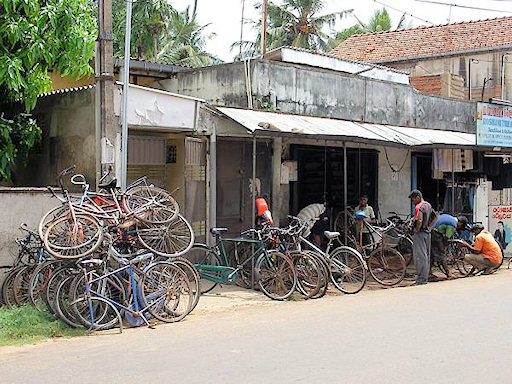 Bike rental and repair shop in Negombo.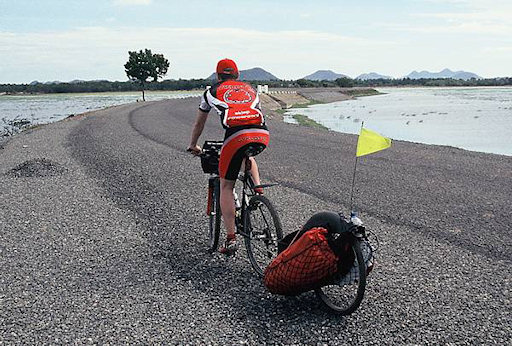 Mountains surrounding Kataragama seen from afar.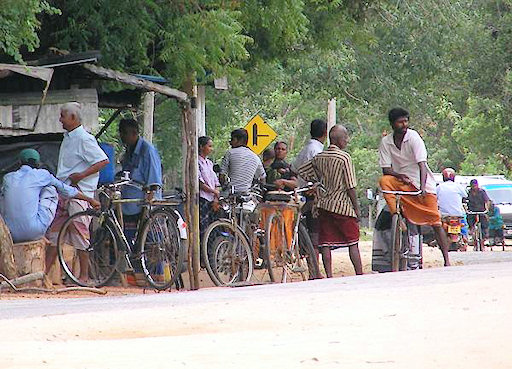 A meeting at a bus stop.
Kingfisher - as beautiful as anywhere else.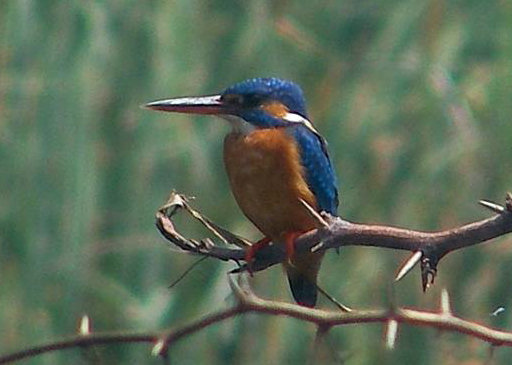 Kingfisher - as beautiful as anywhere else.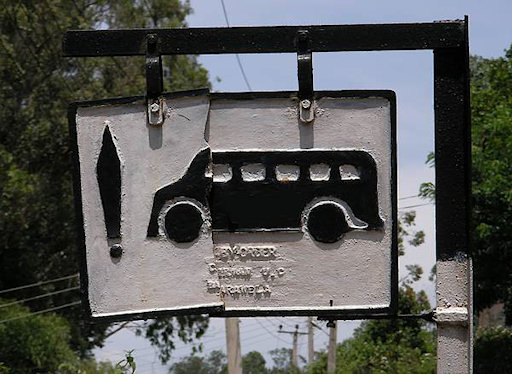 Old cast iron roadsign.