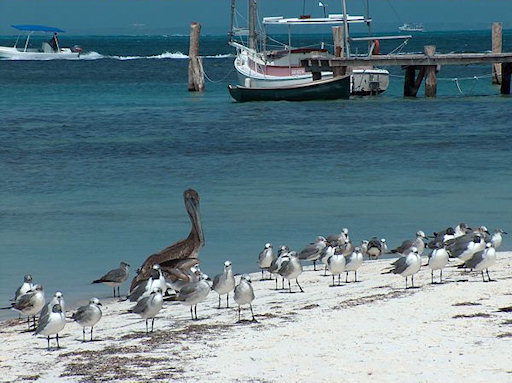 Mexico. Cancun beach.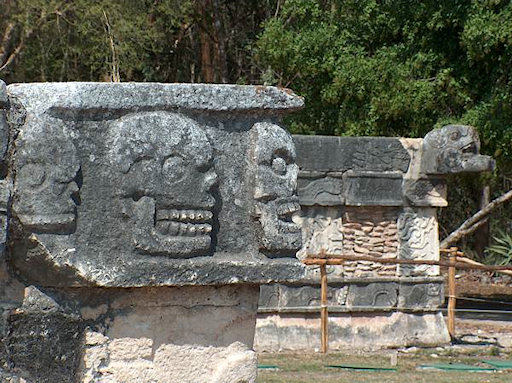 Mexico. Reliefs at the Platform of Skulls in Chichen Itza. This is where the Mayas placed human skulls sacrificed to gods.
Mexico. El Castillo in Chichen Itza. In fact it is a Mayan calendar made of stone. Twice a year - during the spring and autumn solstice - the shadow of terraces cast on the side panels surrounding the stairs forms the shape of a crawling snake, its rocky head reaching the bottom of the stairs.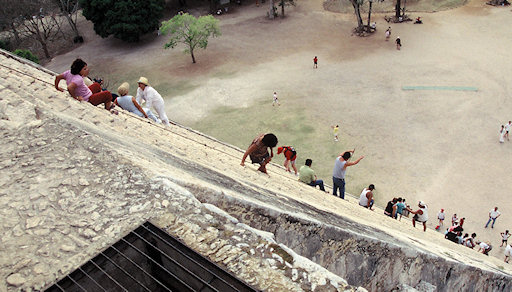 Mexico. Chichen Itza. The stairs leading to the top of El Castillo are very steep.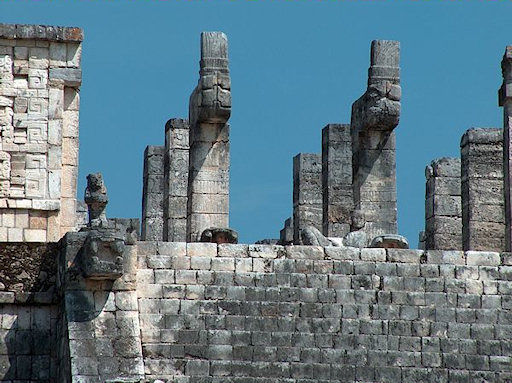 Mexico. Chichen Itza. The altar in the temple called Tempo de los Guerreros.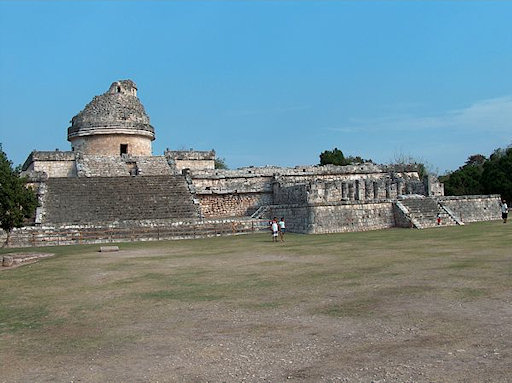 Mexico. Chichen Itza. Mayan astronomical observatory.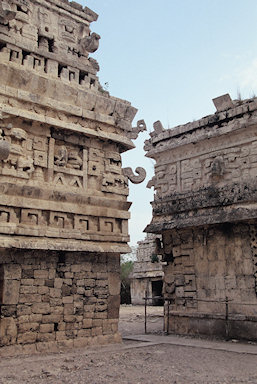 Mexico. A palace in Chichen Itza.
Mexico. Bicycle shop in Valladolid.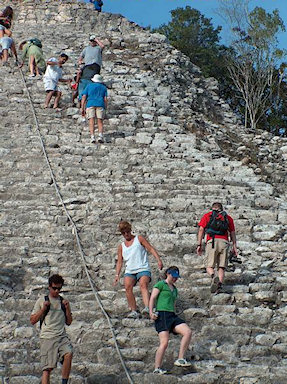 Mexico. The climb on a pyramide in Coba.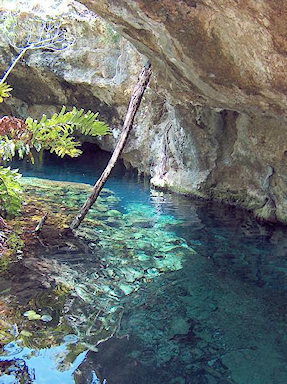 Mexico. One of the most beautiful places in Yucatan. Grand Cenote near Tulum. Cenote is a cave flooded by unbelievably clear fresh water. An excellent place for swimming and diving.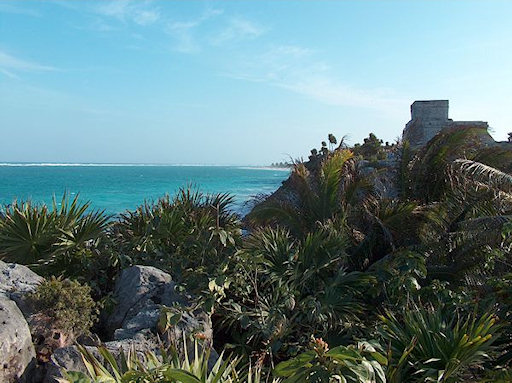 Mexico. Picturesquely situated ruins of the temple complex in Tulum.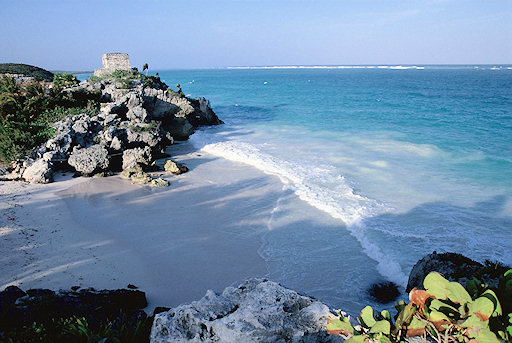 Mexico. The ruins of Tulum shot from another angle.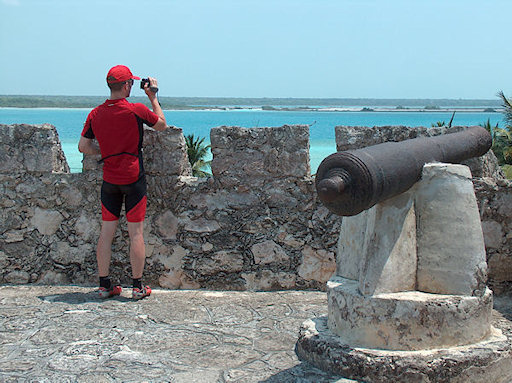 Mexico. The fortress in Bacalar, with an azure freshwater lagoon in the background. Even if a bit dreamy and forgotten, this place is worth visiting.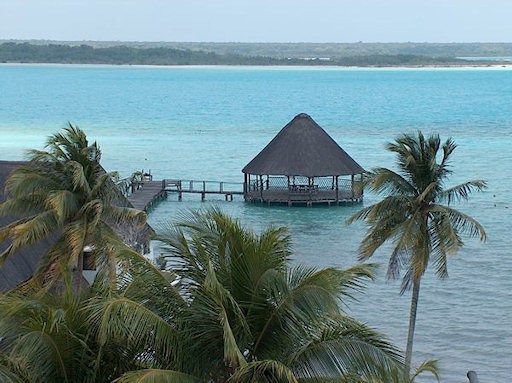 Mexico. Bacalar Lagoon.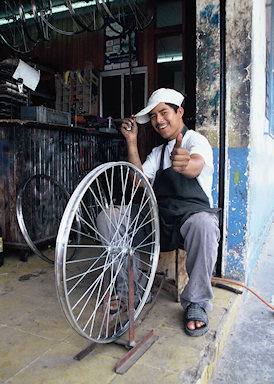 Mexico. A bike repair guy at a shop in Bacalar.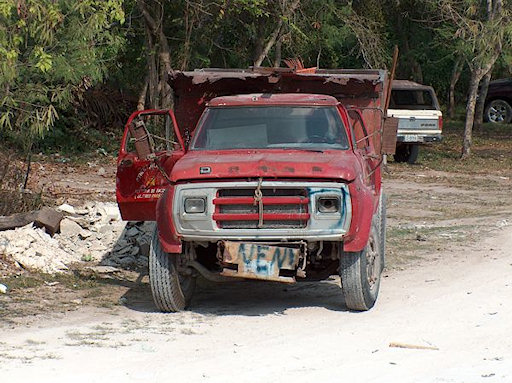 Mexico. The cars do not need number plates or headlights here - it is enough if they can go forward and honk.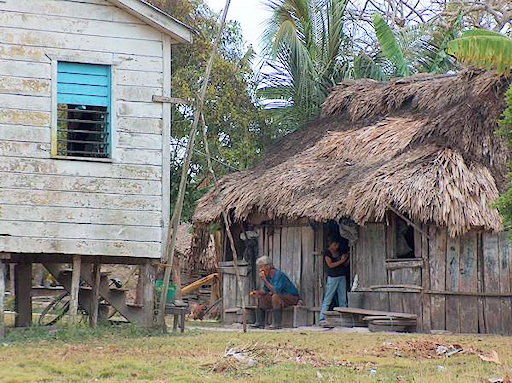 Belize. There are places in Belize where time runs very slowly. Even though the cottage is collapsing, a TV set is a must!
Belize. Police station in Crooked Tree.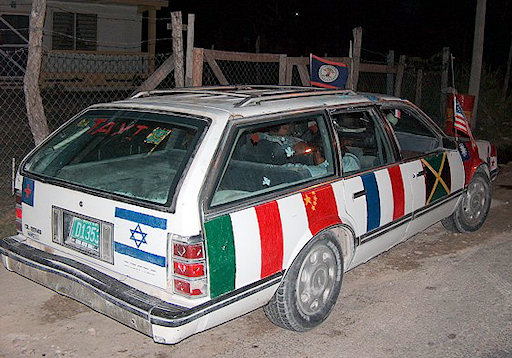 Belize. Local youth tend to be really chilled out.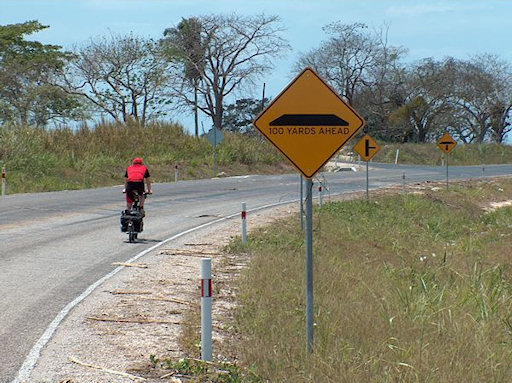 Belize. Just a view.
Belize. Creative bicycle use that helps gas suppliers find the right place easily.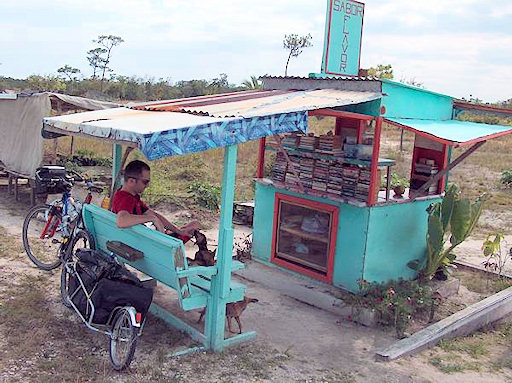 Belize. An interesting place we saw on our way. No towns or villages within dozens of kilometers, but suddenly there is a curiosity: a bookstall.
Belize. Kindergarten.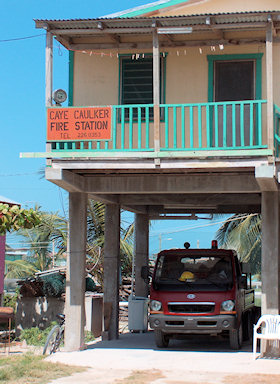 Belize. Fire rescue in Caulker Caye.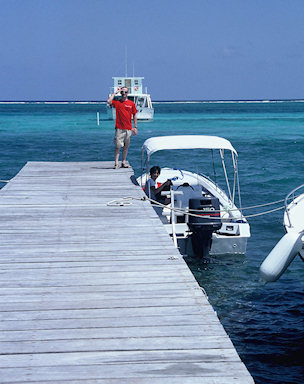 Belize. Caulker Caye island. Nothing compares to the turquoise of the Caribbean Sea.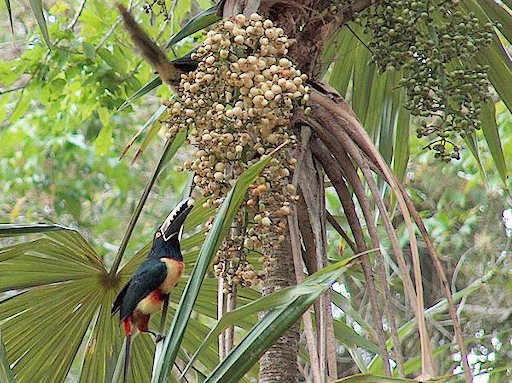 Guatemala. Toucan in the Tikal National Park.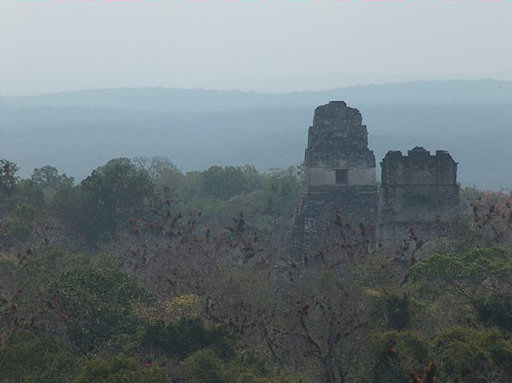 Guatemala. Tikal: finials of Tempo I and Tempo II.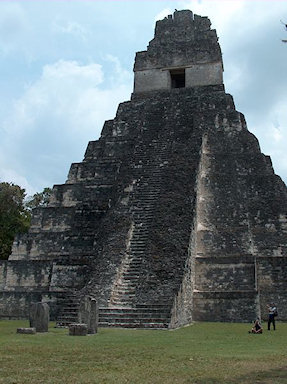 Guatemala. Tikal: rising 44 m high, this is Tempo I - Temple of the Great Jaguar.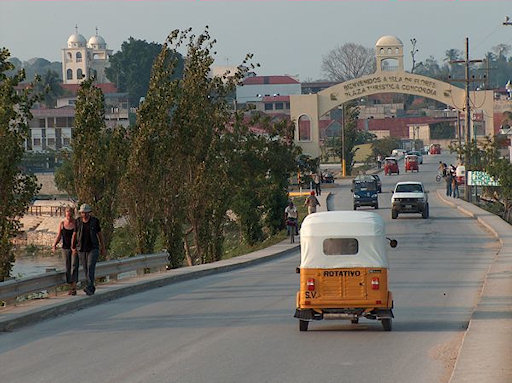 Guatemala. Entering Flores, a city located on an island in Lago de Peten Itza.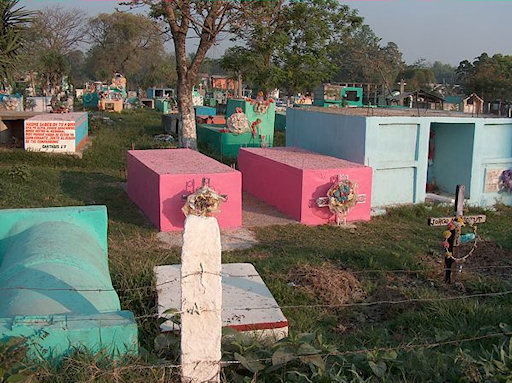 Guatemala. Cemetery in Flores.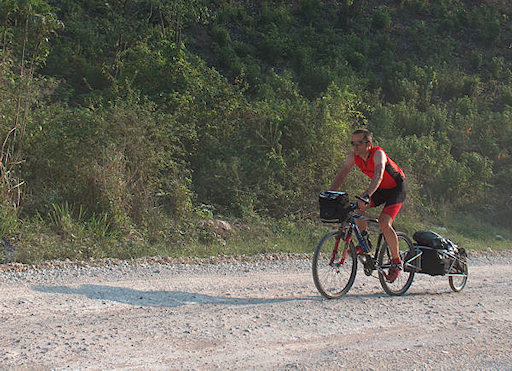 Guatemala. On our way to Sayaxche.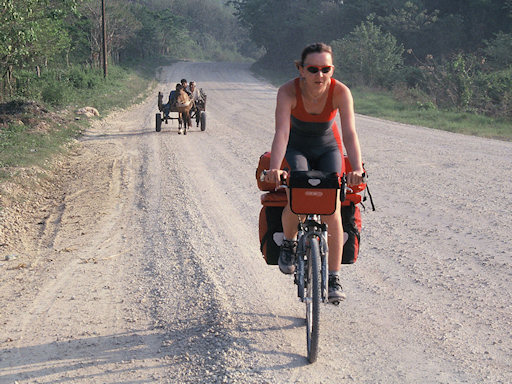 Guatemala. On our way to Sayaxche.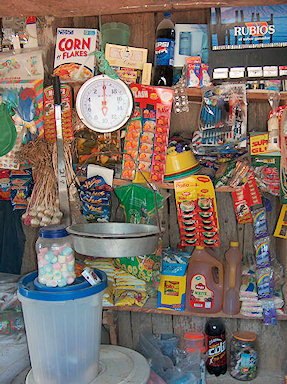 Guatemala. Somewhere on the way to Sayaxche. A small roadside store, also serving as a restaurant.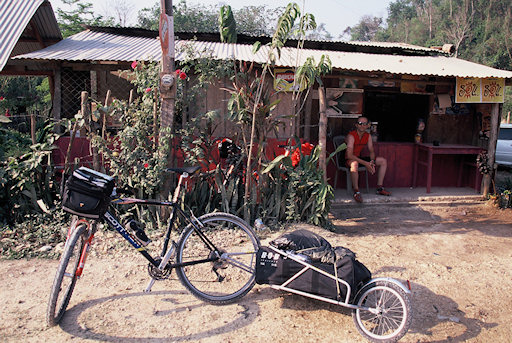 Guatemala. This is what the store/bar looked like. Still, we were lucky enough to eat a delicious chicken with rice there.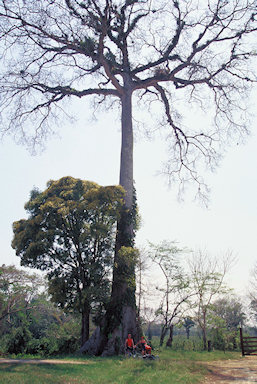 Guatemala. The sacred Mayan ceiba tree, which was believed to support the sky.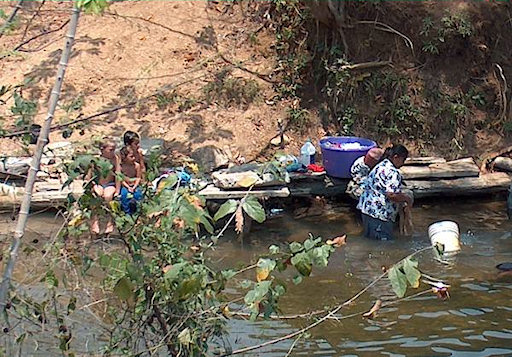 Guatemala. Washing.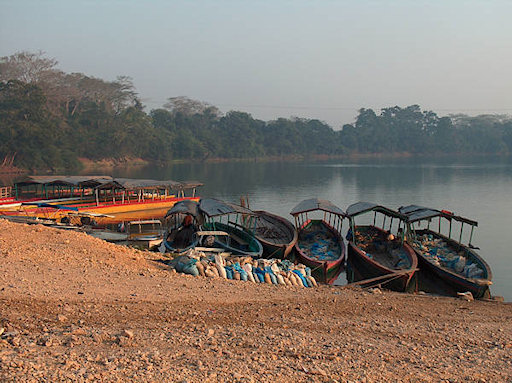 Guatemala. Sayaxche. Such boats frequently serve as the only means of transport providing access to villages in the region of Rio de la Pasion.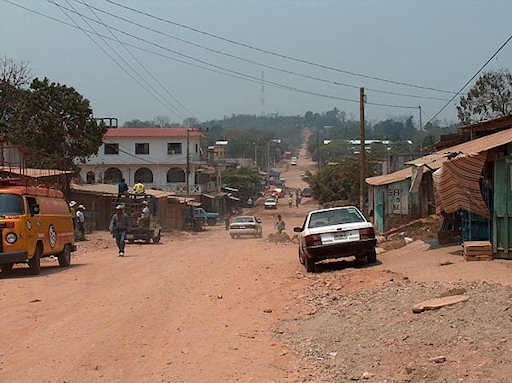 Mexico. Benemerito de las Americas is a town situated on the border with Guatemala.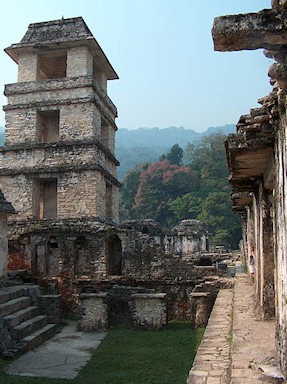 Mexico. Palenque. One of the most beautiful Mayan ruins in entire Mexico. In the picture - a tower in El Palacio complex.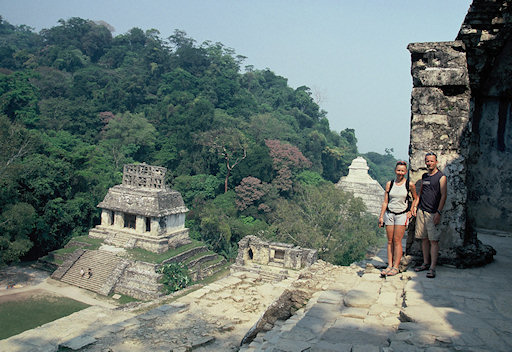 Mexico. Palenque.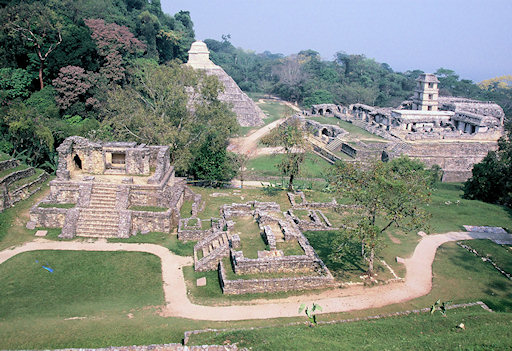 Mexico. Palenque.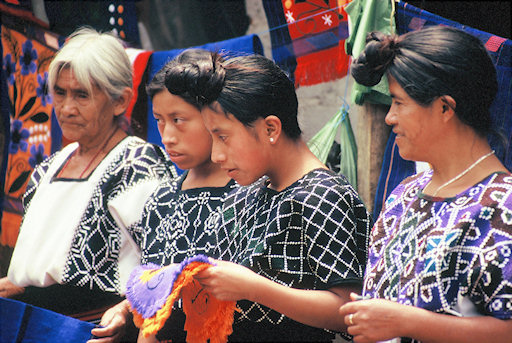 Mexico. Indigenous women selling handicraft goods. It was truly excellent handiwork, and reasonably priced too.
Mexico. My favourite picture from Mexico. Thanks to an indigenous guide, in one of the villages near San Cristobal we could visit places where access is usually denied.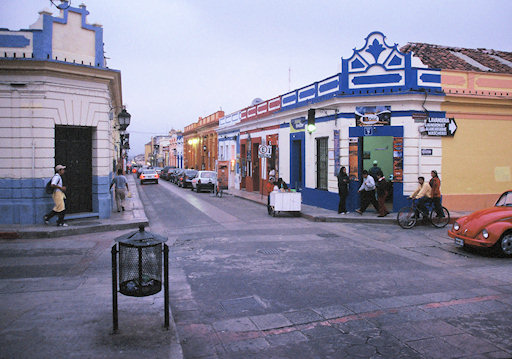 Mexico. Charming streets in charming San Cristobal. Interestingly, this city located at an altitude of over 2100 m above mean sea level has a climate similar to ours. In its neighbourhood there are many unique places - villages of Mayan descendants who have preserved ancient customs and beliefs until this day.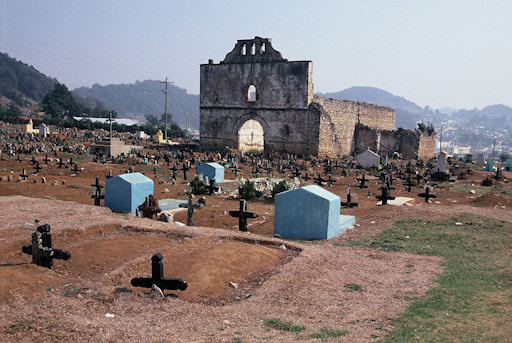 Mexico. A cemetery in a village called Chamula.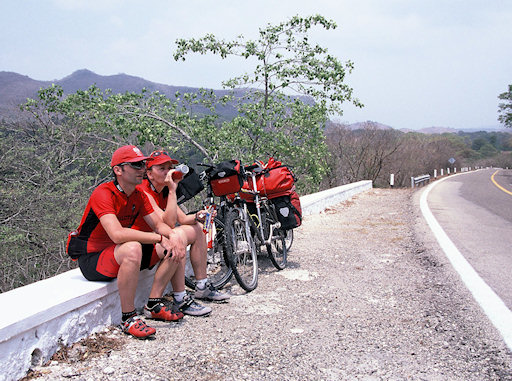 Mexico. In the mountains, cycling from San Cristobal to Tuxla.
Mexico. A usual thing in the mountains - you have to go up first to have a nice ride down later. This was on our way from San Cristobal to Tuxla.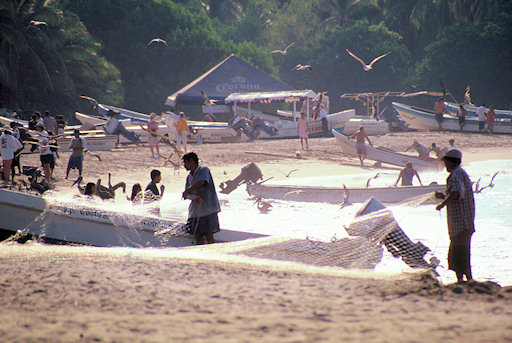 Mexico. Puerto Escondido. Fishermen coming from sea early in the morning. Pelicans are already waiting.