We needed a few hours by car to get to get to the next beautiful place on our route: Bryce Canyon. Since it was getting dark, and we really wanted to reach that destination, we stepped pretty hard on the gas pedal. A local trooper patrolling the road in a police car with a camera did not like that race. Luckily, he only gave us a warning. We spent that night on standard "king size" beds in some motel. After all, everything in the States must be "king size", "the most" or "the best", including food. I will never forget the pizza we ordered one day. Each of us chose a medium size pizza, but they still exceeded our Polish standards by far. What if I had chosen "large" or "extra large"? I cannot even imagine how huge they must have been.
The next morning began with a standard procedure: packing things in the car, and eating a hearty breakfast. One thing was out of the ordinary – Irek locked the keys in the car. Have I already mentioned that we were haunted by bad luck? We were lucky enough to find a nearby repair shop with a specialist "fixing" such things. The gentleman came to us, fiddled with the lock for about a minute, and charged us 50 bucks.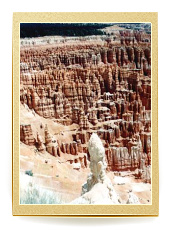 Unaware of the beautiful views that awaited us, we hopped on the bikes and set off uphill, towards Bryce Canyon. The scene that appeared before our eyes at the first vantage point was simply breathtaking: multi-coloured rows of columns carved by the sun, wind and rain in soft rock. Some of them resembled castles with defensive walls and towers. Next to them there were entrances to shallow caves. All those wonders were overlooked by figures of Native Americans – also sculpted by the nature.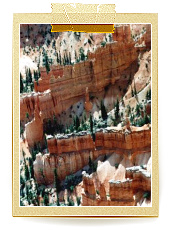 Bikes were supposedly disallowed on the trail along the rim, but we could not refrain from admiring the whole canyon. The perspective would change completely after cycling a few hundred metres, uncovering new amazing views.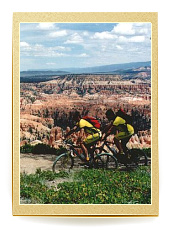 Thus we reached the end of the canyon, or the highest tip of its rim, to be more precise. I was so enchanted by Bryce Canyon that I used two rolls of film there.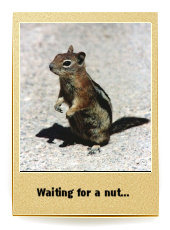 The ride down a paved road was also superb. We had so much fun adopting the most aerodynamic postures or overtaking each other after tailing the other bike for a while.